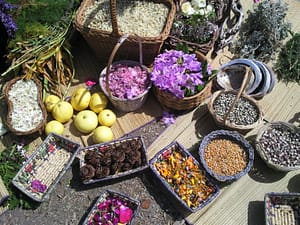 A PLACE for Sustainable Living attracted over 100 Oakleyville residents with the celebration of their official launch yesterday, Sat. 7 May, 2011, featuring local vendors of sustainable products, workshops on beekeeping, cob building and herbal salve making, food, music and more.
The center is the brainchild of the Sustainable Living Roadshow, a volunteer-organized biofueled caravan that tours the nation each year to showcase and inspire sustainable living practices. The Roadshow has also traveled West Africa and Central America, touring over 700,000 miles since 2005.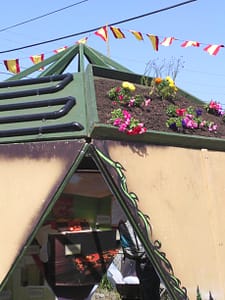 The Roadshow sought a headquarters for their equipment and buses and instead decided to expand that vision and co-create an experiential learning center that would serve as a hub for locals to learn about sustainable living practices, social justice, urban homesteading and the like. Its prime location in the East Bay, 1121 64th Street, at the conjunction of Oakland, Berkeley & Emeryville, makes it easily accessible to locals as well as those coming from San Francisco. The site will host workshops, an art barn, an urban garden, community shop spaces and community art projects.
To find out more, visit A PLACE for Sustainable Living